Sweeping the Globe both in homes and businesses, this hot new technology essentially "extends" the signal of your wireless router to provide you with reliable wireless Internet access anywhere in your office or home.
Now, instead of settling for low signal strength in a walled-in conference room or a remote bedroom, you can enjoy streamlined WiFi coverage as your devices seamlessly roam from mesh point to mesh point. Think of it in terms of cellular coverage with the cell towers strategically placed all over the landscape. This creates a large coverage area or map we unknowingly roam around in every day. This is basically how a mesh system covers a home or office, by using satellite mesh points that work in conjunction with a base station and other mesh points.
Today I'll break down the top four reasons why you need a mesh WiFi setup (even if you don't think you do!).
1. Reliability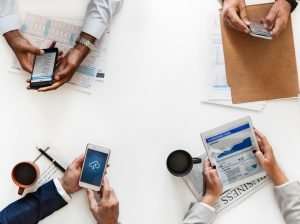 Reliability is the #1 reason why you should get a mesh WiFi setup.
This refers to the reliability of your wireless Internet as a whole.
Much like cellular dead zones, your office or home is prone to dead zones too without a mesh WiFi setup, which means you don't get the WiFi coverage you need for the proper working of your Internet-connected devices.
That means you could lose your wireless service at any point, including in the middle of a product download or an app update.
Mesh WiFi rebroadcasts your router's original wireless signal at its original strength thus successfully eliminating this possibility.
So while the range of your router's signal may be about 100 feet, your mesh WiFi satellites can reproduce the signal to cover an entire building. You can dramatically extend the coverage area of the original router signal by adding multiple mesh WiFi satellites.
Remember that these are not separate networks either — the original WiFi signal is rebroadcasted by these mesh WiFi satellites, meaning in order to get coverage throughout the whole building you'll only have to connect to one network.
2. Network Management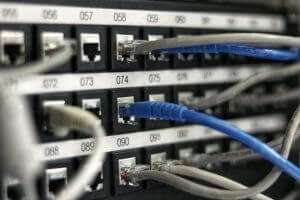 Network management is the process of fixing, improving, or maintaining your WiFi network. It often requires on-demand access, reliability of a wireless network and intimate knowledge of how you can optimize the signal strength.
Since they come with built-in app integration, Mesh WiFi satellites make network management pretty easy for you. Meaning you can modify your network through a Smartphone, tablet, or computer even when you're not connected to it.
Now for anyone with a background in networking systems or information technology, it's a pretty incredible feature. As you'll be able to customize the inner-workings of your WiFi network by changing the behaviors of mesh satellites and the router itself.
This makes your network unique, as you'll be able to manually optimize everything about it. For e.g. you can easily kick off any user that is using your network without your permission by modifying network settings yourself.
All-in-all that makes mesh WiFi set up a dream scenario with anyone who has the proper IT knowledge to go along with it.
3. Security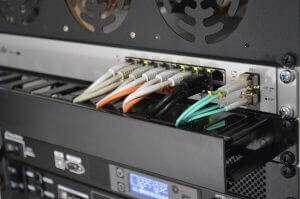 First of all its one of the most secure wireless networking strategies that are available right now.
For many (especially the first-time users) the biggest concern is that they'll boost the signal of their wireless router to the point where strangers can use it without permission. But because of the networking features mentioned above and the manual control you have over your hardware that almost never happens to a mesh WiFi setup.
You can easily change your network settings in the unlikely event that it does happen.
Some mesh satellites manufacturers are also affiliated with accounts that you use every day, like Google. Meaning the security you use for your Google account is also available for your mesh WiFi hardware. Security questions, authentication, and other protocols are all at your fingertips.
Mesh WiFi is what you should go for if you want to make sure your wireless Internet is safe.
4. One-Time Cost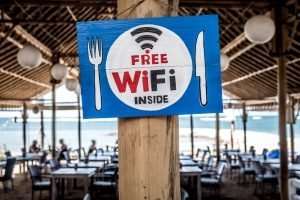 What makes a mesh WiFi setup even better is that it's never going to break your bank.
You are required to pay for the mesh WiFi satellites only one time. No subscription, no extra fees you add them to your wireless network, and you never pay for them again.
Now, depending on your needs, that up-front cost could be either low or pretty high. If you need mesh WiFi to cover a ten thousand square foot home, you may need a high-end mesh system such as the AmpliFi HD Wireless Mesh System that retails for around four hundred dollars.
For smaller homes in the 2,500 to 4,500 square foot range, you can get away with buying a Google Wifi 3 pack for under three hundred bucks and have the option of adding more satellite stations in the future.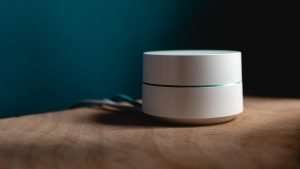 Bruno Computer Support can help determine if a wireless mesh system may be beneficial for your home or business network.
Call us today at 205-876-3715