Bruno Computer Support provides top-tier technology solutions for your home & business. We are here for all your computer repair and service needs
Our experienced technicians and consultants are the best at what they do. We are a leading service provider in Birmingham, Alabama for over 10 years and dominate the competition in computer repair and service.
For all of your computer repair needs, we can provide all the service, high quality and low prices that you expect from the best. Furthermore, our computer & I.T.  services are the best in Alabama as we can repair a wide variety of computing devices to get you back up and running quickly.
Computer Repair
Your computer is your connection to the world, consequently, If something is not working properly you are likely losing valuable money and time. Our service to you is that we can do the right job the first time at prices that are fair and competitive. Whether you need a simple repair or complete motherboard replacement, our expert technicians can do the job quickly and efficiently.
Laptop & Notebook Repair
There are millions of laptops and notebooks that people use every day to conduct their business, surf the web and stay in contact with friends and family. When your notebook or laptop is not working correctly, let us repair it. We have years of experience and are trained to fix these devices so that they are up and running in as little time as possible.
Virus Removal
A computer virus is not always obvious, you may have noticed that your computer is not running as smoothly as it used to, taking longer to turn on or simply going slower than it had before. Whether your computer clearly has a virus or not, our technicians can clear out any virus problem to get your computer back up in running quickly. We use time tested, proven repair methods that will clean out your computer of viruses and help boost it back to when you first bought it.
Networking
Keeping in touch with friends and family has never been easier, however, getting on the network may not be as easy as it first seems. We can solve your networking issues for both personal and business needs to make sure that everything is hooked up correctly. Call our friendly, courteous staff for an appointment and we'll make sure that everyone is connected.
Data Recovery
Hitting "Delete" doesn't always mean that your data is lost forever. Bring your computer to us and we'll recover the data that you had stored on your computer. In most cases, the data can be recovered fairly quickly. However, there are situations in which data recovery is simply not possible. In these cases, we only charge a minimum fee for our services. We want you to know that we can be trusted in providing honest, high-quality service. We can also perform data transfers if you are switching to a new computer system and still want the information from the one that you had been using.
New Setups
Lastly, We can set up your new computer, network and other data systems at your place of business or residence quickly and easily. Our trained staff of computer technicians has years of experience in setting up new computer systems and we stay up to speed when it comes to the latest technology. Save your company time and money by calling on us to set up your computer system.
"Bruno Computer Support has consistently provided an extremely high level of expertise in solving our computer related issues"
Need Some Help?
Call BCS @ 205.876.3715
Tony's Tips
Tips and Tricks for the technology in your life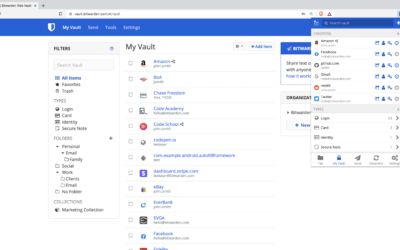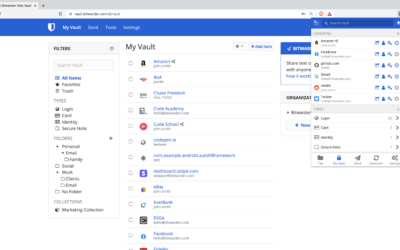 Password managers are tools that help you generate and store strong, unique passwords for all of your online accounts. They can be very useful for helping you to keep track of your passwords and increasing the security of your accounts. Pros of password managers: They...
read more